SEMINAR
KEY DOMESTIC NATIONAL SECURITY CHALLENGES

CITIZENS FOR NATIONAL SECURITY
[a nonprofit 501(c)(3) Public Charity]
Founder, New Zeal Blog, and Author of: The Enemies Within
SEMINAR – KEY DOMESTIC NATIONAL SECURITY CHALLENGES
When: Sunday, December 17, 2023 • 11:00AM to 1:30PM – Brunch & Refreshments
Where: Boca West Club • 20583 Boca West Drive • Boca Raton, Florida 33434 (Golf & Activities Building)
What It's About: Who are our internal enemies? What should we do about it?
Presenter:  Trevor Loudon is an author, filmmaker, and public speaker from Christchurch, New Zealand. For over 30 years, he has researched radical left, Marxist and terrorist movements and their covert influence on mainstream politics. Trevor Loudon's thesis is that what is commonly regarded as mainstream political policy is in fact driven and guided by hidden subversive elements. Federal government defunding of the US military, Obamacare, the Iran Nuclear Deal, normalization of relations with Cuba, Islamic refugee re-settlement, $15 minimum wage, fracking bans, pipeline shutdowns, and the push for illegal alien amnesty are all consistent with far-left and Islamist agendas. Trevor Loudon believes that these forces must be exposed and countered.
Trevor is working on his new film with Director Judd Saul: "Enemies Within: The Church". In February 2020 Loudon published WHITE HOUSE REDS: Communists, Socialists & Security Risks Running for US President, 2020.
Trevor's hard-hitting political documentary, The Enemies Within, was released in 2016. With the Capital Research Center, Trevor Loudon and Director Judd Saul created a series of mini-documentaries free to the public:
America Under Siege: Civil War 2017; America Under Siege: Soviet Islam; America Under Siege: Antifa. Since 2011 Loudon has toured the United States promoting his two books "Barack Obama and the Enemies Within" and "The Enemies Within: Communists, Socialists and Progressives in the U.S. Congress" – expose of the Marxist takeover.
Loudon has interviewed numerous Western intelligence officers, government undercover operatives, and former KGB officers. This research has given Loudon unique insight into how extensively often minuscule communist parties have been able to manipulate, and even control policy formation in many Western countries – particularly the "main enemy:" the United States.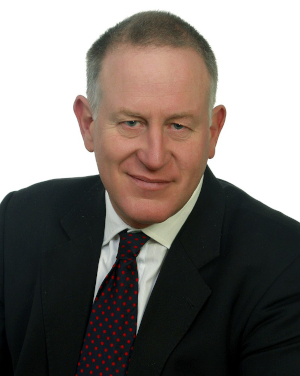 Advance registration is mandatory! This event is inside a gated community.
Registration fee $50.00 per person donation.
Complimentary attendance for CFNS Chairman's Roundtable members.

All

 

CFNS members may bring one guest, free of charge.
Refreshments, valet parking and handouts included.